Thank you for visiting Skintology MedSpa by Dr. Jennifer Walden! We are constantly seeking ways to improve our services to you and value your thoughts. If you are looking for cosmedical aesthetic treatments in New York, NY, please feel free to read our reviews. To set up your appointment with our skilled doctors and aesthetic experts, call us today at (212) 832-2225.
Show Only:
Rating
Source
Personnel
Procedure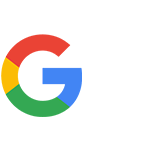 Review from A.M.
-
Source: Google
-
Jan 25, 2020
I have been a client with Skintology Medspa since 2016. I am always provided great service, patience and a positive experience. The facility is clean, the receptionists are always respectful and it is easy to get an appointment. I have a great lasting relationship with some of the staff who really helped me prepare for my wedding in 2019. I suffer from cystic acne, reddening in the face and the eyebrow fad of the early 2000s. The staff also has guided me in changing my lifestyle. I have received facials, hydrofacials, face laser treatments, laser hair removal, eyebrow wax and just recently botox. NO ONE ELSE TOUCHES MY EYEBROWS or my face but Rimma, Kristina, Lola and Isis. Thus far, I've been very pleased with all my results. Thank you to the staff!
Review from A.M.
-
Source: Yelp
-
Mar 16, 2018
Came here for a Coolsculpting treatment. Welcome staff, clean medspa, convenient location.The result after treatment is amazing.
Review from G.D.
-
Source: Yelp
-
Mar 15, 2018
I went to Skintology Medical Spa for a free Body contouring consultation and walked out a new man! I was on the fence about getting CoolSculping or SculpSure but I know I made the right choice. When they told me that they had two SculpSure machines it was a no brainer. The best part is that I could do both of my love handles at the same time. I was able to complete it during my lunch break and return to work with no problem. I would rate the pain level at a 3 and I highly recommend it to anyone. I already scheduled my second appointment and I can't wait to see the difference!
Review from L.S.
-
Source: Yelp
-
Apr 07, 2018
Great experience at a beautiful spa!I've been going to Skintology Medical Spa for years and can't express how happy I am with the services and treatments I get every time I come. My regular facials with astoundingly professional esthetician Kristina are incredible experience. Her work is flawless to say the least and her personality is priceless. She is super knowledgeable. My face feels extremely rejuvenated after every visit. If you are looking for the best facial please give Kristina a chance and I know you will leave wishing you had tried her earlier.I absolutely would recommend Skintology MedSpa and facial is just the tip of what this place offers. If you want to have well worth experience in every way from stuff, positive atmosphere and amazing estheticians, this is definitely the place to go. Looking forward to my upcoming visits!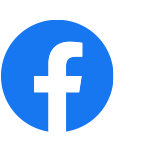 Review from S.A.
-
Source: Facebook
-
Apr 14, 2019
Run by the best in the field with Dr. Jennifer Walden and local medical director are both highly skilled as well. Look no further for best medspa in town!