Thank you for visiting Skintology MedSpa by Dr. Jennifer Walden! We are constantly seeking ways to improve our services to you and value your thoughts. If you are looking for cosmedical aesthetic treatments in New York, NY, please feel free to read our reviews. To set up your appointment with our skilled doctors and aesthetic experts, call us today at (212) 832-2225.
Show Only:
Rating
Source
Personnel
Procedure
Review from D.Z.
-
Source: Yelp
-
Mar 24, 2019
I've had multiple Sculpsure treatments last year and love them! So I started this year again for some more sessions on my abdomen and waist. Yana my esthetician, is very knowledgeable about laser treatments and also nice, we always find something to chat about during my 25 minute session. I love sculpsure and especially sculpsure at Skintology.
Review from D.D.
-
Source: Yelp
-
Oct 01, 2014
I've been here multiple times for laser hair removal. The office is clean and easy to access by the subway or train, the staff is friendly, and ive never had trouble getting an appointment (even on the weekend or at night). I think Lola is great with laser hair removal. She is very careful to make sure you are comfortable and she is very thorough. I had another technician once who I thought was very pushy and didn't seem to care whether I was in pain or not, so it makes me appreciate Lola even more. I have not tried any of their other services, but I like Skintology better than the other businesses I have tried for laser hair removal (like Laser Cosmetica)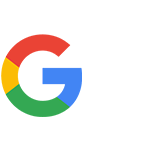 Review from D.Z.
-
Source: Google
-
Mar 02, 2019
I've had multiple Sculpsure treatments with Yana last year and love them! So I started this year again for some more sessions on my abdomen and waist, need to get ready for that swimsuit season! I love skintology because I can make appointment through email and everyone of their staff is very professional.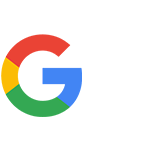 Review from P.N.
-
Source: Google
-
Jan 02, 2019
I have now been seen by Isis a few times at Skintology NY and I am very satisfied with her work. I had my lips filled, my eyebrows raised and forehead smoothed, my cheekbones defined, and some other small changes to balance everything. Isis was able to make all of these small adjustments without creating an unnatural appearance – I just look like a better version of myself. I have had consultations in the past at other doctor's offices and medical spas that seem to be just pushing for more sales. Isis is not like that at all. She is patient and attentive to my own wishes and provides me with multiple treatment options so I can decide for myself the best way to proceed (of course with her expert opinion in mind). Isis has a very gentle touch and I never feel rushed during my appointment, I truly feel like she listens to what I want and gives me the reasoning behind her recommended treatment. I never have any bruising after her injections and the swelling always seems to die down quickly with zero down time. I never worry about visiting with her close to an important event, and there is nobody else I trust as much to give me a straight answer and to set reasonable expectations for achieving my goals.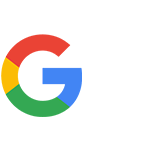 Review from B.W.
-
Source: Google
-
Jul 22, 2022
I began my laser tattoo removal here and I'm so glad I did. Portia took care of me and was amazing. She was knowledgeable, compassionate, and walked me through every step along the way. I would highly recommend this place to anyone. I rarely post reviews but I was stunned by the exceptional service provided to me and can't wait to finish the removal process.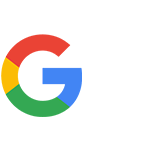 Review from P.S.
-
Source: Google
-
Jul 22, 2022
I'm so glad that I'm getting my tattoo removed here! It has been healing that the staff at MedSpa are helpful, compassionate, encouraging, friendly, fun and talented at what they do. Thank you MedSpa staff and Pico laser technology!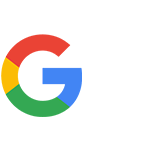 Review from J.F.
-
Source: Google
-
Feb 16, 2023
After researching different doctors all over town and going to several consultations I finally found Dr. Walden. I went in for a consultation and wanted all of my questions answered with solutions that would be reasonable. Dr. Walden sat with me going through every detail with so much professionalism, care, and patience I was blown away! She really took her time and knows her craft answering every single question. Especially with someone like me who has tons of questions. I felt so comfortable with her and her staff that I made an appointment and am ecstatic with my results! I am very happy that I have found someone that is really understanding and has such a great eye for detail! A true artist. I love her and her staff so much that I am now getting all of my Med Spa services ( such as laser and skin treatments) there as well. My skin has never looked better! If you're seeking personalized care go check them out you won't be disappointed.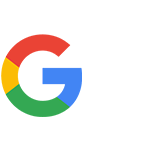 Review from D.N.
-
Source: Google
-
Sep 16, 2022
I just finished my second laser hair removal session at Walden's Med Spa and I am loving the results! I am testing this treatment by trying my under arms and if things continue going well… there's no reason I wouldn't do my whole body! Unlike waxing, you don't have to let your hair grow out and they actually recommend you don't before you get the service which is already a big positive. I have been told by the technician that it works better on darker hair. The results are already showing with thinner follicles and less hair growing back. I'm so excited to finish my package of 6 sessions. The office is cleanly kept and all of the women working there are very kind. I highly recommend this place!