Thank you for visiting Skintology MedSpa by Dr. Jennifer Walden! We are constantly seeking ways to improve our services to you and value your thoughts. If you are looking for cosmedical aesthetic treatments in New York, NY, please feel free to read our reviews. To set up your appointment with our skilled doctors and aesthetic experts, call us today at (212) 832-2225.
Show Only:
Rating
Source
Personnel
Procedure
Review from G.H.
-
Source: Yelp
-
Jul 11, 2014
I was looking for a place to do get my lips done for such a long time and finally i found this place. A friend of mine went there some time ago and she had few treatment done and after a while she decided to do her lips. What a difference!!!!!!!! The injector there is just amazing, she did a great job, My friend lips look so natural so i decided to check this place out. The consultation was free and they gave a great price. best of all i don't look like a duck!! believe me-I've heard such horror stories with injections gone wrong.. and seen it too... THANK GOD I got it done with a trusted professional!! Next treatment- Permanent makeup with Gina. =D =D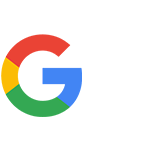 Review from S.W.
-
Source: Google
-
Jul 22, 2021
The Medspa Northwest Hills is one of the most beautiful in Austin. The staff is both pleasant and professional. Courtney, who is a permanent makeup artist, did a beautiful job on my eyebrows. She knew how to shape them to fit my face and chose such natural colors. She is amazing, and I would highly recommend her.