Thank you for visiting Skintology MedSpa by Dr. Jennifer Walden! We are constantly seeking ways to improve our services to you and value your thoughts. If you are looking for cosmedical aesthetic treatments in New York, NY, please feel free to read our reviews. To set up your appointment with our skilled doctors and aesthetic experts, call us today at (212) 832-2225.
Show Only:
Rating
Source
Personnel
Procedure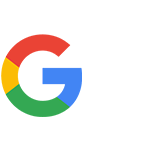 Review from M.K.
-
Source: Google
-
Nov 02, 2018
I have been going to Skintology Spa for years now. I had different procedures done over the years: numerous facials, microdermabrasion, microneedling, chemical peel, and couple others including permanent make-up. The last treatment that I had in this spa was microblading for my eyebrows. I am very pleased with the results and my eyebrows look great now. As you can tell, I love this place. All the technicians that I worked with over the years: Lola, Yana, Rachel, Gina and others were very professional and personal. They explained everything in the great details and performed procedures perfectly. I never had any issues. Now I am doing research on Ultherapy and planning to come back for this procedure.
Review from E.B.
-
Source: Yelp
-
Apr 24, 2018
I did Ultherapy in December and I've been waiting to write a review because the results are still showing every single day. I was treated by Lola, who explained everything to me before the treatment. She said that it's a good option instead of going for surgery. She told me that result will be realy visible in 3 month, but after 2 weeks i noticed the my jaw line was much tighter and my crows feet were less noticeable. Today , After 4 month I went for exiles skin tightening on my neck and face and again i loved the procedure. It feels soothing and I feel refreshed and like new again. I'm very happy whit the results and the care that I received upon each visit. thank you Skintology I will come visit again
Review from E.B.
-
Source: Yelp
-
Apr 24, 2018
I did Ultherapy in December and I've been waiting to write a review because the results are still showing every single day. I was treated by Lola, who explained everything to me before the treatment.She said that it's a good option instead of going for surgery. She told me that result will be realy visible in 3 month, but after 2 weeks i noticed the my jaw line was much tighter and my crows feet were less noticeable. Today , After 4 month I went for exiles skin tightening on my neck and face and again i loved the procedure. It feels soothing and I feel refreshed and like new again. I'm very happy whit the results and the care that I received upon each visit. thank you Skintology I will come visit again